Unlock Adventures and Lessons
Rachel Ellyn's Treasure Trove of Tales
Meet Your Next Favorite Children's Book
As you scroll down, you'll encounter a collection of books that are more than just stories; they are keys to far-off lands, tickets to adventure, and windows into the hearts of unique characters. Crafted with love and penned with a keen sense for young imaginations, each book holds its own charm and lesson. Rachel Ellyn brings worlds to life where animals talk, children are heroes, and anything is possible. Dive in, and let these stories add a splash of color to your bookshelf or bedtime routine.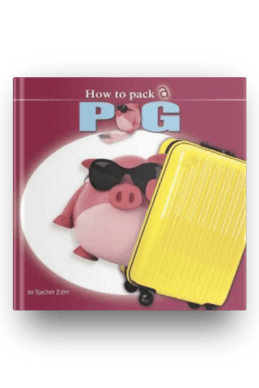 Suitable for Ages
2 to 7 year olds
Is packing a pig as simple as it sounds? Tag along with Vivienne and Hamlet and discover what essentials really matter when you're hitting the road. An engaging read that effortlessly incorporates important life lessons.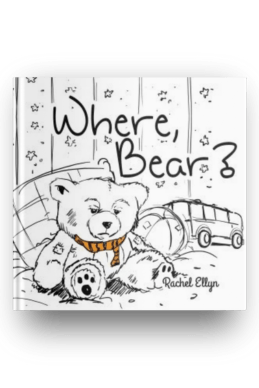 Suitable for Ages
1 to 6 year olds
Embark on an epic backyard adventure with a boy and his bear. A testament to the boundless powers of imagination, this book is a treasure trove for young and old alike.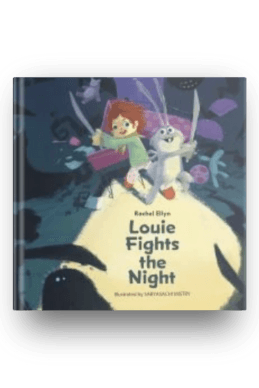 Suitable for Ages
3 to 7 year olds
Divorce is hard, especially for a kid like Louie who has to adapt to new living situations. But with a sprinkle of imagination and a dust bunny's help, Louie learns that even the darkest nights can be filled with adventures.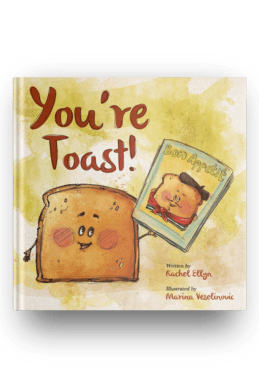 Suitable for Ages
2 to 7 year olds
Meet Slice, the shy piece of bread who dreams big. From insecurities to the grand stage of a gourmet dish, this delightful book also includes award-winning recipes for an extra dash of fun.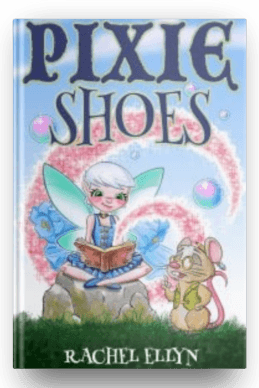 Suitable for Ages
4 to 9 year olds
Neesa is a pixie-in-training but struggles with every task she's given. Ready to give up on her dreams of beautiful graduation shoes, she meets Tara, a bullied little girl with big dreams of her own. Neesa decides to take action. What can a clumsy pixie do to help?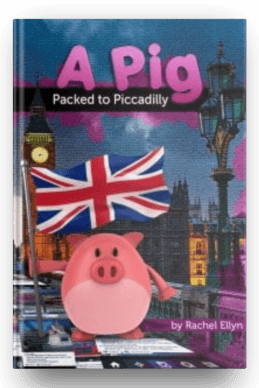 A Pig Packed to Piccadilly
Suitable for Ages
1 to 8 year olds
When Hamlet the pink stuffed pig decides to see the world, what could possibly go wrong? A tale of friendship and self-discovery, this book makes a wonderful bedtime story or an excellent choice for early elementary readers.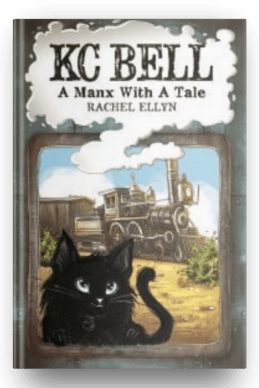 KC Bell: A Manx With A Tale
Suitable for Ages
4 to 9 year olds
Meet Bell, the runt of her kitten litter and, oh, did we mention she has a tail? Venture into a world where every twist and turn teaches Bell—and young readers—that being different is a journey worth taking. Ideal for shared reading or independent young readers.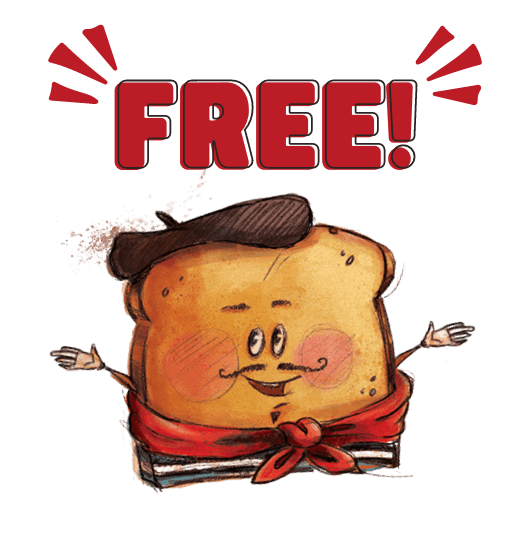 FREE BOOK & ACTIVITY SHEETS
Little Slice's culinary dreams don't have to end when you close the book. Along with this heartwarming tale that encourages young ones to be uniquely themselves, I've whipped up some delightful extras to extend the fun and learning. Get your hands on a creative Word Scramble, bring colors to life with our Coloring Page, or become a little chef with a new and easy-to-follow toast Recipe. For the curious minds, there's also a History of Toast page to add a sprinkle of knowledge to your reading adventure.
Whether it's solving puzzles or savoring a homemade gourmet dish made from toast, these activities are designed to enrich your child's imagination and skills, keeping them engaged for hours.
Unlocking a Magical World Where Whimsy Marries Wisdom
The Heart Behind Rachel's Children's Books
Rachel Ellyn isn't just an author; she's a wonder-weaver for young minds. Whether it's adventures with stuffed pigs or life lessons taught by pixies, her stories are crafted to spark imagination and instill invaluable life lessons. With colorful characters and plots that make little hearts race, her books aren't just stories; they're passports to worlds where anything is possible.